DJULA ROOM AT BAYT DAMAS
Having a visionary mentality and always thinking ahead of his time it's how Alexandre Corrot, Djula's designer and artistic director, revolutionized the jewellery industry with his creativity and his style. He broke the traditional jewellery idea by launching a glam-rock trend known as the « barbed wire » collection. Djula features an adventurous and delicate style with obsession for sleek and graphic lines that are easy to recognize in the brand's designs.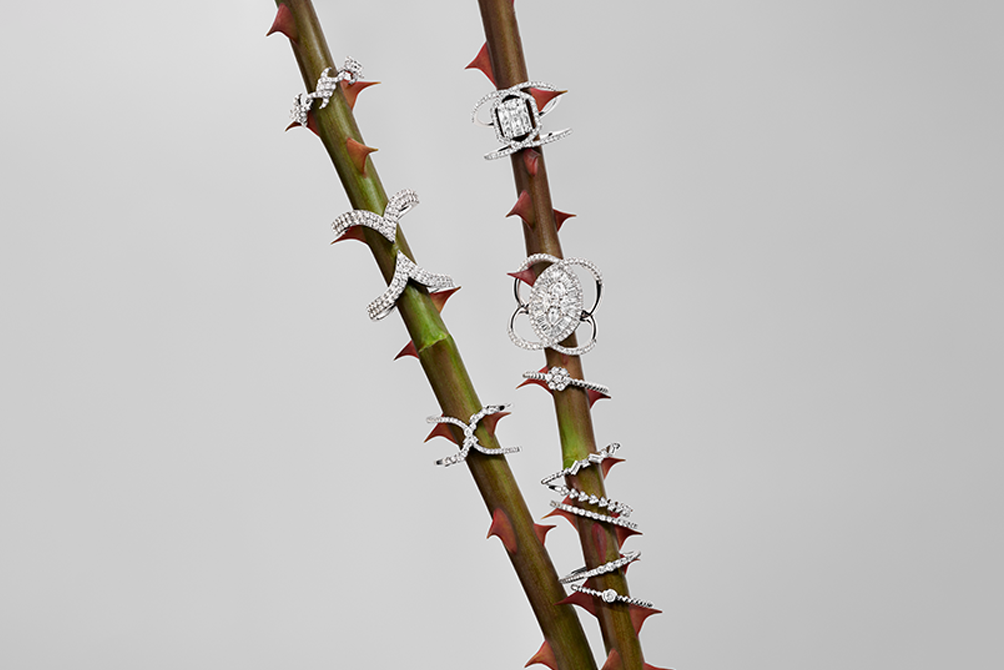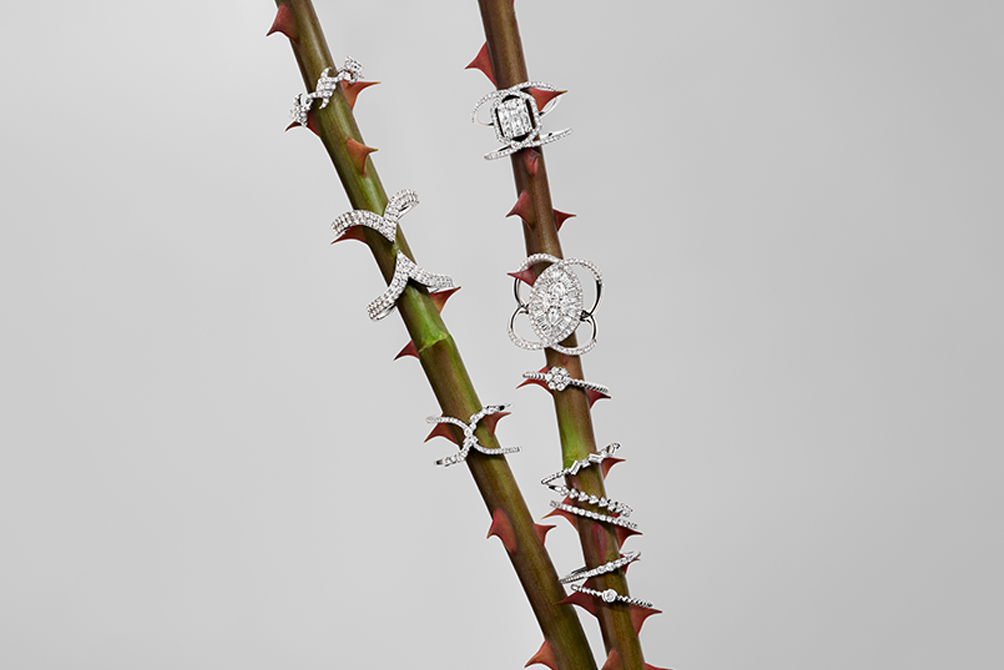 Djula Is An Attitude
Through the singular jewellery universe, Maison Djula has for more than 20 years reinvented the jewellery design using diamonds and 18 karat gold creating skin jewels with graphic lines interpreting Art Deco & Glam Rock. Being Djula is a state of mind, an attitude: to surprise, astonish or even shock, always being where you are not expected and always and again breaking established codes.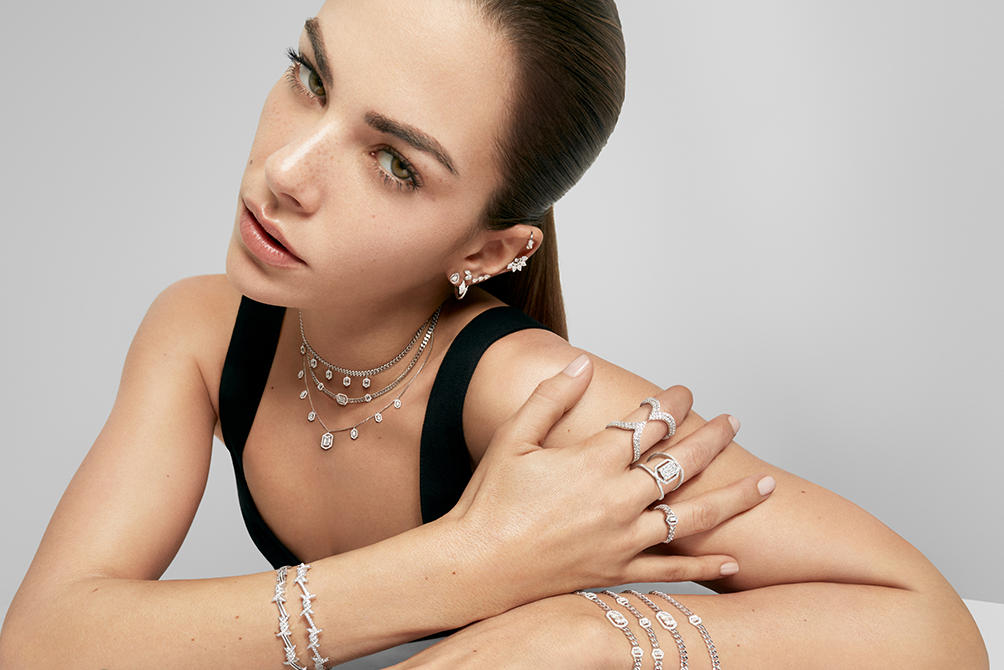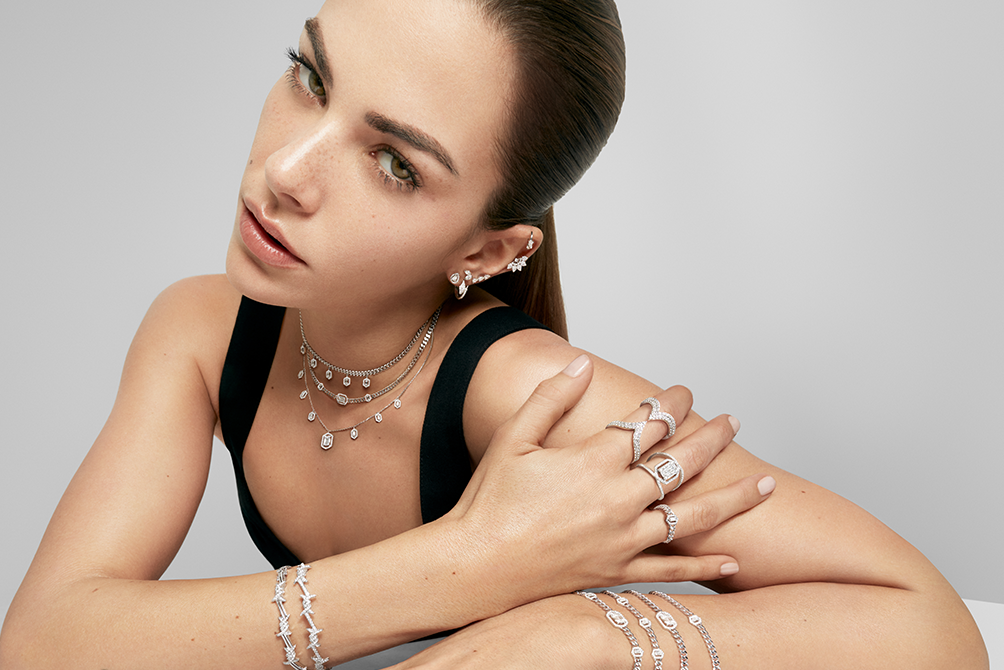 Meet The New Parisian
The Parisian jewellery house was born in 1994 from the unbridled ambition of its founder and artistic director, Alexandre Corrot, to create jewellery that breaks the traditions and breathes of new modernity and breaks the codes of jewellery to compose Djula's own 'writing'.