FOPE ROOM AT BAYT DAMAS
An Italian jewellery brand that has grown dramatically thanks to its leading distinctive jewellery collections and innovations with the Flex 'it lines that feature stretchable bracelets and rings crafted solely in 18 karat gold and rendered fully flexible thanks to ting gold springs hidden between each link providing Italian elegance, comfort, high quality and wearability.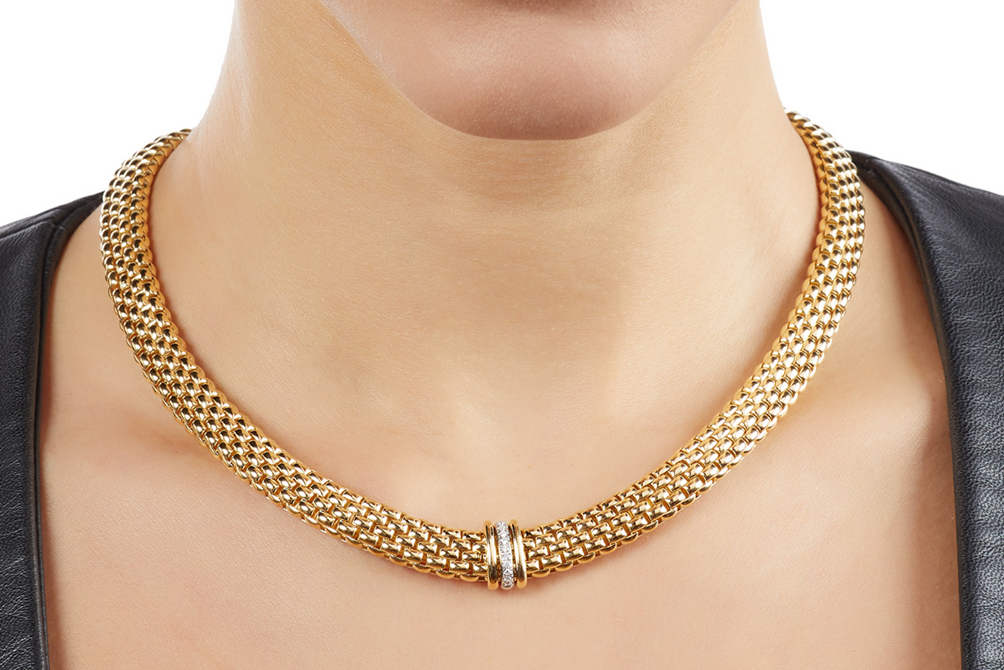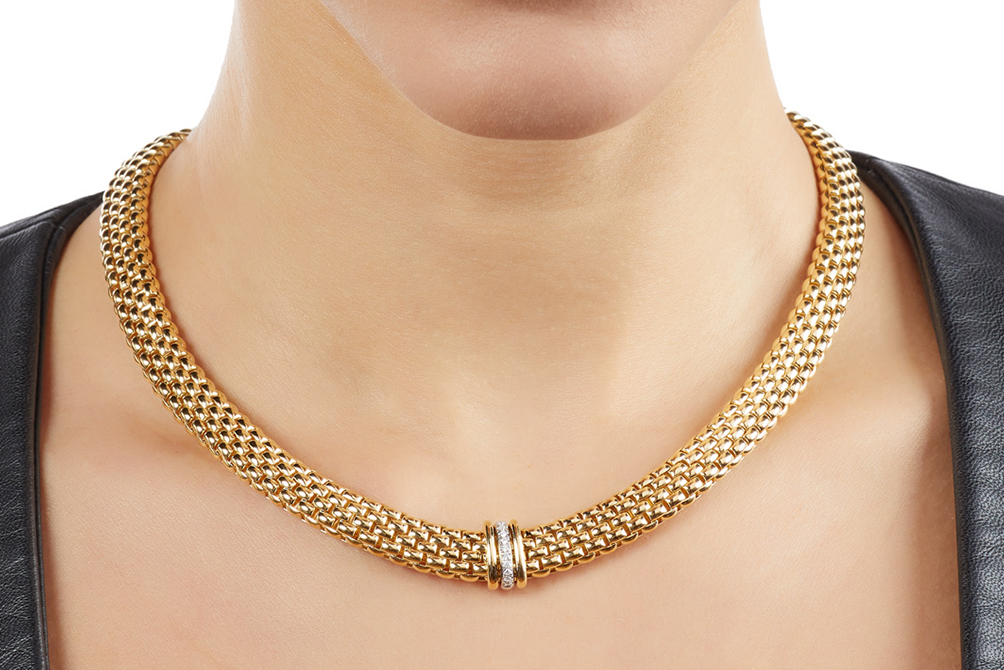 Made in Italy
Every piece of jewellery is still proudly made in-house to this day and is sold in more than 50 countries in the world, fulfilling the vision of the founder, Umberto Cazzola, which the name of the brand reflects: FOPE is an acronym and translates into Factory of Jewellery Precious Export.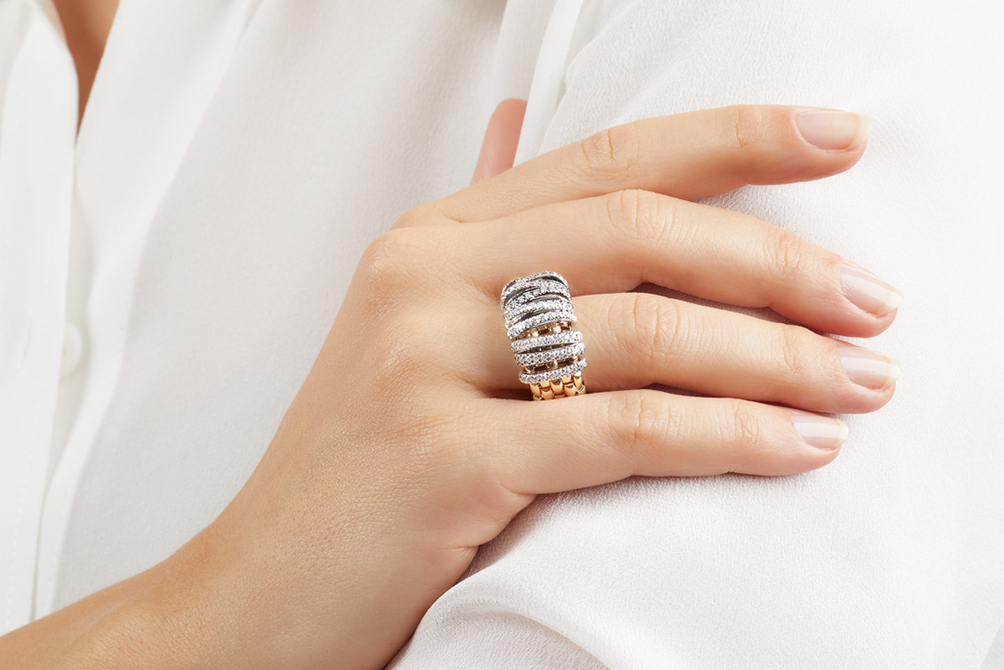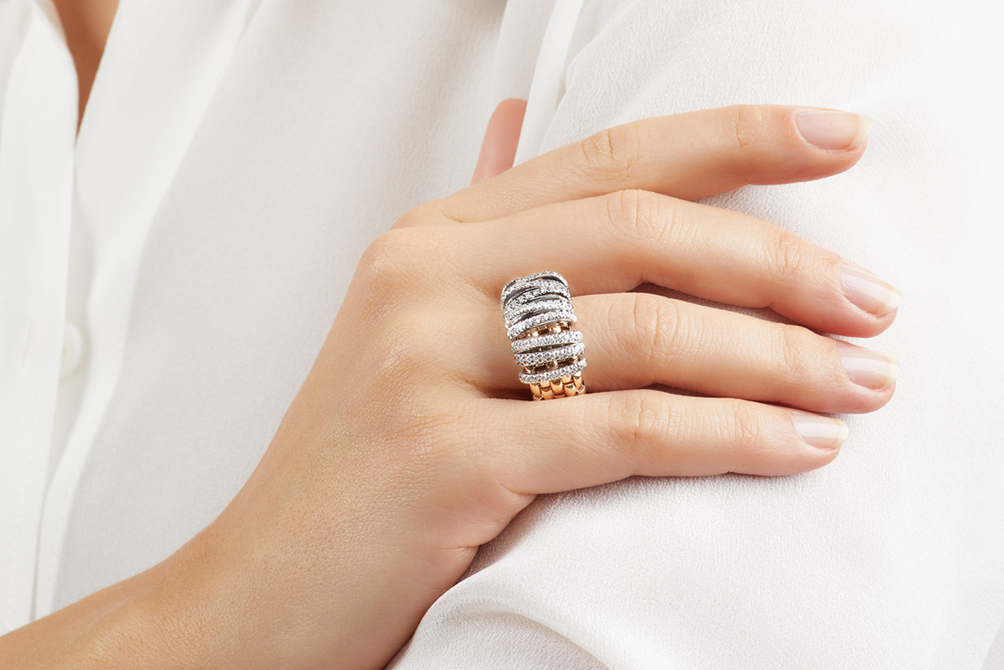 Technology & Craftmanship
Translucent light and endless nuances, gold and precious stones; the Fope room at Bayt Damas features the brand's most exclusive pieces.