Amelia Tokyo Rhombus Two Faced Double T Bar 18K Yellow Gold
Details & Description
This bracelet features a two sided variously coloured Rhombus shaped motif (Blue on one side and Red on the other) to allow for styling diversity and multiple wearability. The chain features two aesthetic traditional T Bars that channel the ethnic craftsmanship of the culture of the far east. The Chain is adjustable at multiple levels to fit most wrest sizes. Amelia Tokyo is inspired by the Japanese aesthetic of Iki (いき, often written 粋) a traditional aesthetic ideal in Japan. The basis of iki is thought to have formed among the urbane mercantile class (Chōnin) in Edo. Iki is an expression of simplicity, sophistication, spontaneity, and originality. It is ephemeral, straightforward, measured, and unselfconscious. Iki is not overly refined, pretentious, complicated. Iki may signify a personal trait, or artificial phenomena exhibiting human will or consciousness. The phrase iki is generally used in Japanese culture to describe qualities that are aesthetically appealing and when applied to a person, what they do, or have, constitutes a high compliment. All the pieces in the Amelia Tokyo everyday jewellery feature traditional ethnic Japanese patterns with white or red or blue coloured Mother Of Pearl, creating a beautiful contrast with the 18K Yellow gold tone while subtle elements such as the T Bars and ring bands take inspiration from the renowned cultural handcrafted artifacts made from natural materials.
More Information

| | |
| --- | --- |
| SKU | AML-03A-TK-BR-R.B |
| Brands | Amelia |
| Products | Bracelets |
| Metal color | Yellow |
| Measurement | 16 to 18 cm |
| Metal Purity | 18k |
Amelia is named after Amelia Earhart who was an inspirational figure who broke boundaries with her mastery in aviation and undeniable bravery. She changed the course of history with great ambition and accomplishing the pursuit of travel. This collection pays tribute to a legend and captures the essence of cities across the world- a souvenir for the explorer in you. With several editions each takes inspiration from cities and landmarks around the world. Amelia uses 18K yellow gold with architectural motifs that are further beautified using colourful Mother Of Pearl featured in simplistic designs of everyday jewellery with earrings, rings, necklaces and bracelets some of which are two faced with variable colours on each side allowing for multiple wearability and limitless styling options. All Amelia Jewellery are Made In Italy.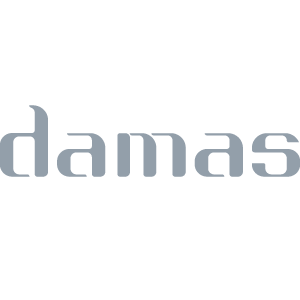 Meet with an Expert
Book an appointment to get assistance making the right purchase.

Refunds & Returns policy
See our Damas Promise for Exchange and Upgrades.

Need Assistance?
For any assistance you may contact Damas Customer Service.