LEGACY Diamond Necklace Set
Details & Description
Rings: Capturing the stunning beauty of uncut diamonds and rubies in a setting of antique finished gold forming a jewelled flower ring. Necklace: Imperial ornamental necklaces with elaborate designs in an antique gold setting completed with uncut diamond and ruby embellishments Pendants: Exquisitely crafted pendants with a diverse range of gemstones including pearls, rubies, uncut diamonds and jade Bangles: Majestic bangles consisting of uncut diamonds and rubies on antique finished yellow gold.
More Information

| | |
| --- | --- |
| SKU | LEG-DWL-21-NS-X.4 |
| Brands | Legacy |
| Diamond | 17 Ct |
| Ruby Weight | 1.9 Ct |
| Products | Necklaces |
| Metal color | Yellow |
| Metal Purity | 22k |
Capturing the stunning beauty of uncut diamonds and precious gemstones in a setting of antique finished 22K gold, each piece of the Legacy collection is expertly crafted, honouring its royal Mughal origins. A testament of antique royal jewellery that consists of delicate designs and fine detail.? The Legacy collection's influence stems from the Mughal era of exceptional jewellery artistry - a blend of Indian intricacy and Middle Eastern elegance. Legacy celebrates and preserves the spectacular jewellery craftsmanship of two great civilizations whose prominence lives on, even today.? The Legacy collection is evocative of legendary jewellery that belonged to the royal family of a bygone era, famous for their antiquity and extravagance. Witness the treasure chest of masterpieces that will forever be immortalised in ancient tales. A splendorous vision in uncut diamonds, rubies and other gemstones, a memento of unparalleled legacy.?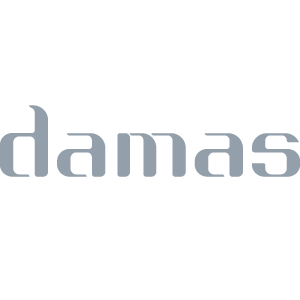 Meet with an Expert
Book an appointment to get assistance making the right purchase.

Refunds & Returns policy
See our Damas Promise for Exchange and Upgrades.

Need Assistance?
For any assistance you may contact Damas Customer Service.