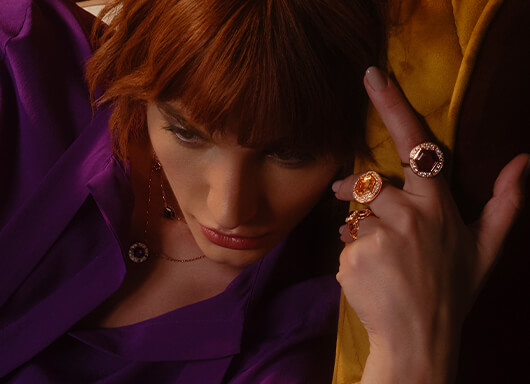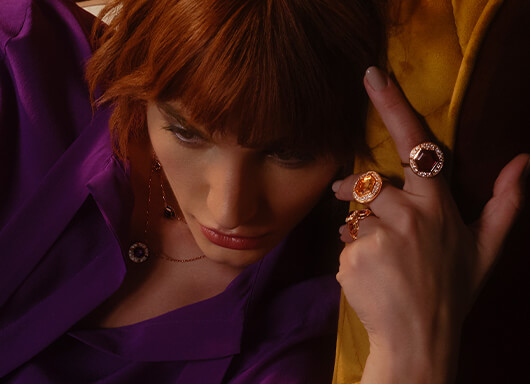 The Inspiration
MY LOVE. MY TREASURE.
This valentine's day we introduce our newest collection KANZI "My Treasure" in Arabic. Made in celebration of life's most precious treasure "LOVE". Kanzi uses coin shaped motifs which hold at their center semi precious gemstones using Raspberry Rhodolite, Orange Citrine and Purple Amethyst while brilliant diamond embellishments further extenuate their fascinating beauty making for a captivating gift for those who have captured you heart.
Shop the Collection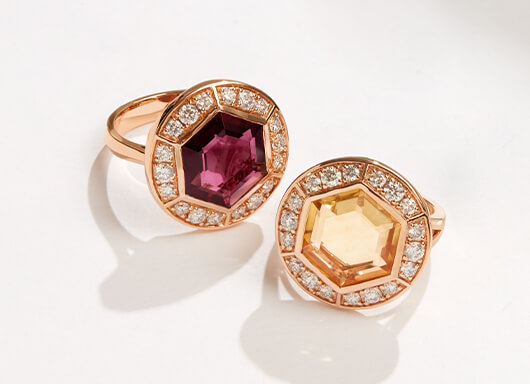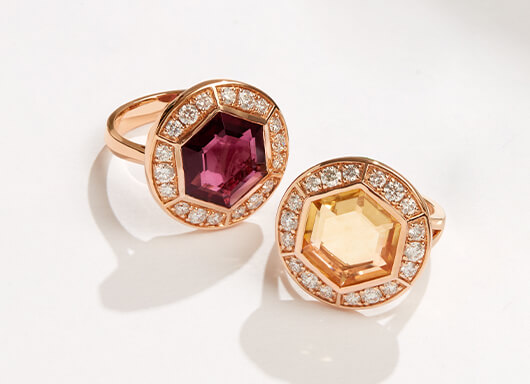 The Story
IN THE NAME OF LOVE
With a vibrant gem at their center each gemstone represents the heart making for a meaningful gift and a promise of a lifetime, and what better way to express your love than gifting your heart? Kanzi uses 18K rose gold and features necklaces, earrings, bracelets and rings.
Shop the Collection
Discover
Explore Jewellery