Fireworks Flitter Precious Thumb Ring in 18K Rose Gold
Details & Description
Fireworks fashionable thumb ring features different combinations of precious stones that have various shapes and cuts to adding a glamourous calculated chaos element to the 18k rose gold ring. Embellished with 0.09 karat diamond and 1.783 karat precious stones creating a beautiful contrast of shapes and colours using rubies, yellow sapphire and Smokey quartz stones. The stone takes various forms and cuts using; marquise, pear, baguette, tapered baguette and round to illustrate the variously coloured sparkling shapes of fireworks when they spiral into the sky in a captivating celebratory showcase of life. And for a trendier style it can be worn with the matching nail and midi rings from Fireworks.
More Information

| | |
| --- | --- |
| SKU | FRW-201-PR-RG-T.0 |
| Brands | Fireworks |
| Diamond | 0.09 Ct |
| Sapphire Weight | 0.901 Ct |
| Ruby Weight | 0.635Ct |
| Products | Rings |
| Metal color | Pink |
| Other Stone | Ruby / Yellow Sapp./Smokey Quartz - 1.783 Ct |
| Metal Purity | 18k |
| Brand Classification | Colored Stones |
Fireworks by Vinita Michael collection is designed as a celebration of life's most cherished moments, inspired by the variously coloured sparkling shapes of fireworks with its captivating bursts of light and colour when they spiral into the sky in an invigorating celebratory showcase of life, making this collection a bold fashion statement of versatility and individuality in celebration of you. Each piece in this collection is fiercely feminine and is an expression of all the unique colours that make you who you are and of the journey which brought you to where you are today. This glamorous collection Includes fashionable pieces with necklaces, bracelets, earrings, rings, anklets, ear cuffs, palm cuffs, midi and thumb rings and chokers, all set in 18K rose and white gold, all set in 18K rose and white gold. Some of these divine and fascinating detailed pieces can be worn and styled in multiple ways for an effortlessly chic look. The Fireworks features three jewellery lines which incorporate diamonds only, a dynamic youthful colourful & vibrant precious stones assortment with rubies, yellow and white sapphire, smoky quartz and diamonds, the semi-precious stones assortment with amethyst, rhodolite garnet, blue topaz and diamonds, all illustrating a magnificent firework display with different stones' shapes and cuts: round brilliant, pear, marquise, tapered baguette, baguette and oval. Celebrate and shine even brighter with an exclusive Fireworks piece in your collection.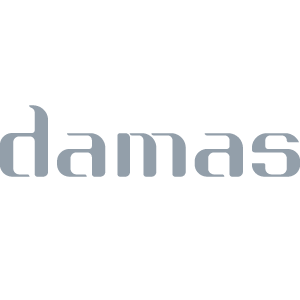 Meet with an Expert
Book an appointment to get assistance making the right purchase.

Refunds & Returns policy
See our Damas Promise for Exchange and Upgrades.

Need Assistance?
For any assistance you may contact Damas Customer Service.