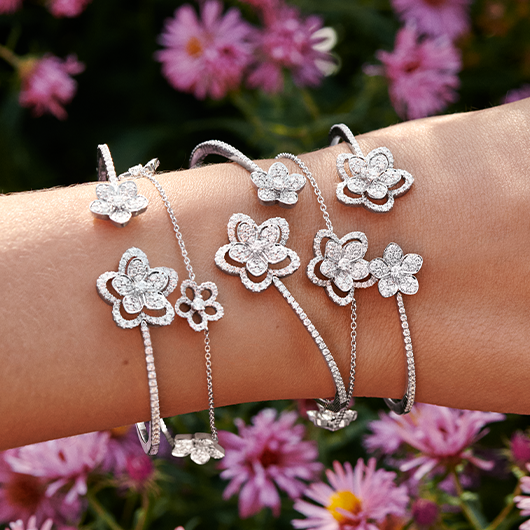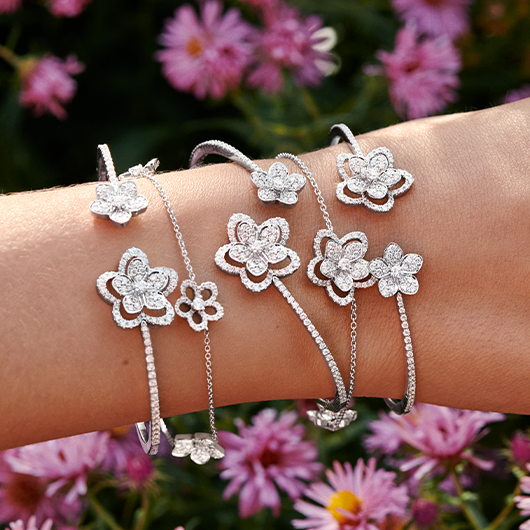 The Inspiration
Floral motifs have long been part of Graff's heritage. Taking its inspiration from the riotous abundance of the modern English Garden, the House updates this theme with a fresh, contemporary expression designed for everyday wear.
Explore the Collection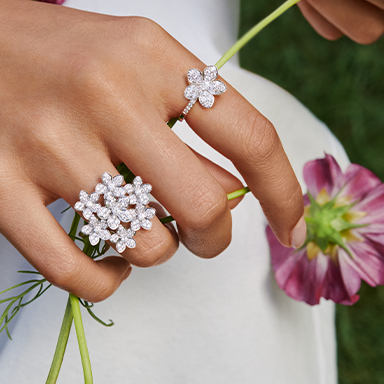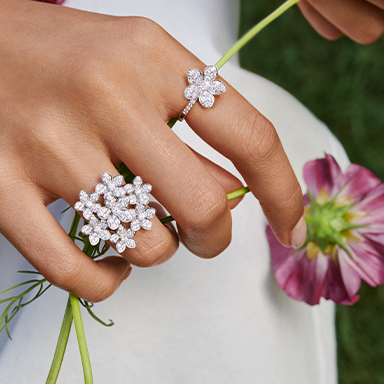 She's No Wallflower
Delicate yet powerful, each diamond jewel blossoms with a wild beauty. Organic volumes and lifelike petals unfurl with extraordinary likeness, like flowers freshly plucked.
Explore the Collection