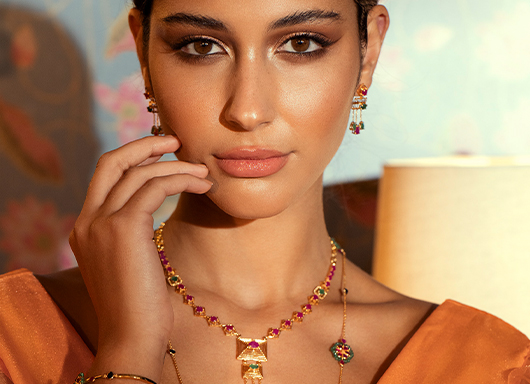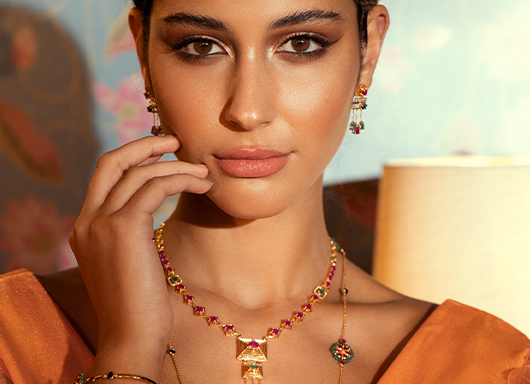 The Inspiration
Traditional Craftsmanship
A myriad of timeless jewellery pieces are featured in our 22K gold collection. Using the traditional ethnic craftsmanship and artistry inspired by the Indus Valley period in the Indian history, using precious gemstones that bring to larger-than-life designs that hold both great value of material as well as sentimental value incorporating cultural symbolism of prosperity, good health, power, prosperity and femininity, our 22K gold jewellery is keepsake jewellery at it best.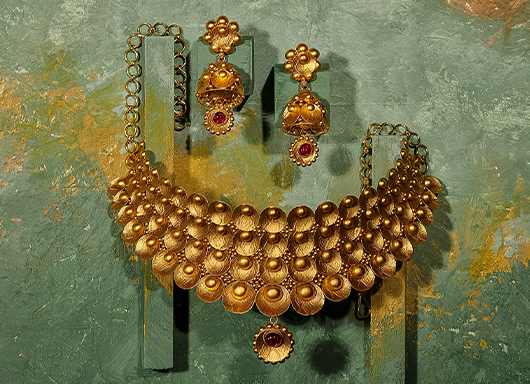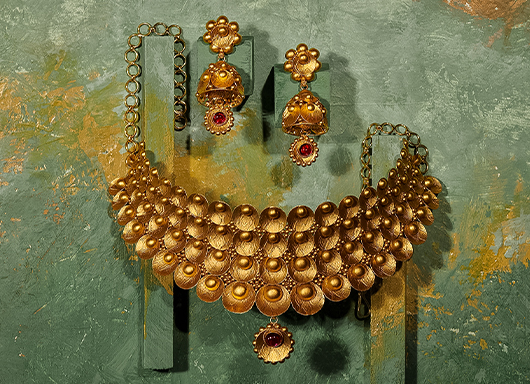 The Story
Heirloom Quality
Using innovative techniques changing the aesthetic shapes and designs of pieces to bring about jewellery pieces as an art form to showcase gems, stones, and metals. inspired by the deep roots of the royal era of fore and jadau jewellery; a prized possession in any Indian jewellery box and is often lovingly given as a gift through generations as an heirloom
EXPLORE
Damas Collections
Recommended
Most Popular Pieces
Empowering jewellery made for you. Discover our must have style and best selling pieces.

Meet with an Expert
Book an appointment to get assistance making the right purchase.

Refunds & Returns policy
See our Damas Promise for Exchange and Upgrades.

Need Assistance?
For any assistance you may contact Damas Customer Service.