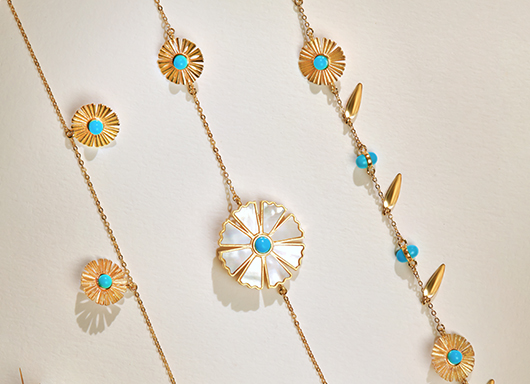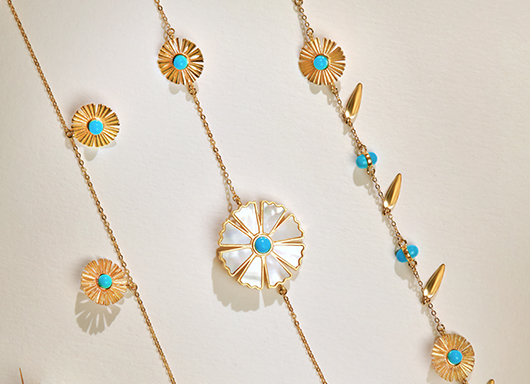 The Inspiration
The Crystal Anniversary of Farfasha
The comeback of a collection set between nostalgia and modernity. Farfasha is a legacy of 16 years that keeps reinventing itself and celebrating femininity in different creative ways, making it a beloved and coveted collection by all women, regardless of their age and lifestyle.
Shop the Collection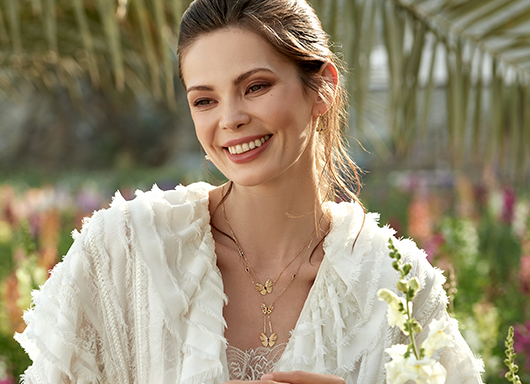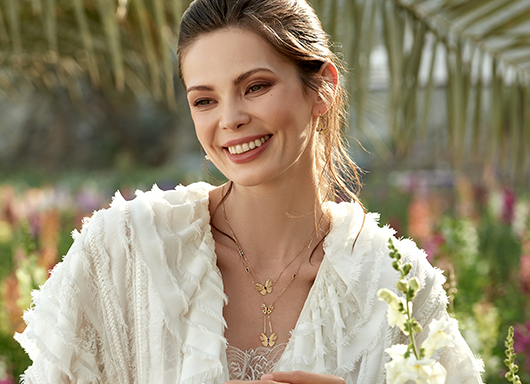 The Story
When Jewellery Blossoms
Motifs and elements are drawn from mother nature and complemented with pastel gemstones set in shiny gold. Think carefree and colorful strolls in nature surrounded by sunshine and colors as the scene where this collection started, with butterflies and Arfaj flowers as muses.
Shop the Collection
EXPLORE
Farfasha Collection