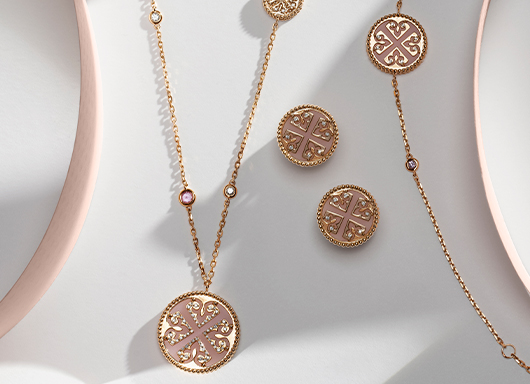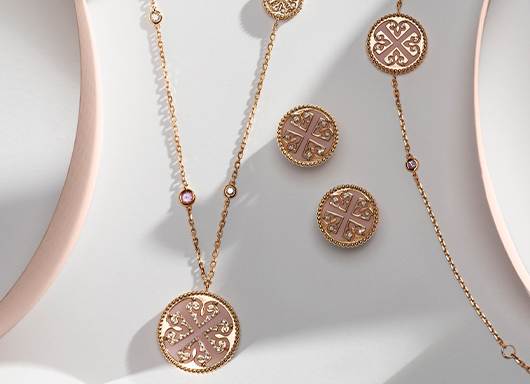 Just Like MOM
This Mother's day we bring together a wide selection of our bestselling collections. Each piece has a story of inspiration and carries a meaning; with jewellery using coloured gemstones each gemstone is a manifestation of powers of innate force and some with classic diamonds representing the ever-shining light mothers bring to our lives. No matter your choice we believe each piece in this selection is just like mom in its beauty and its message of strength.
Shop the Collection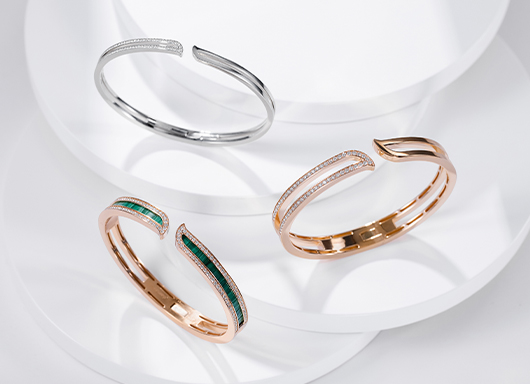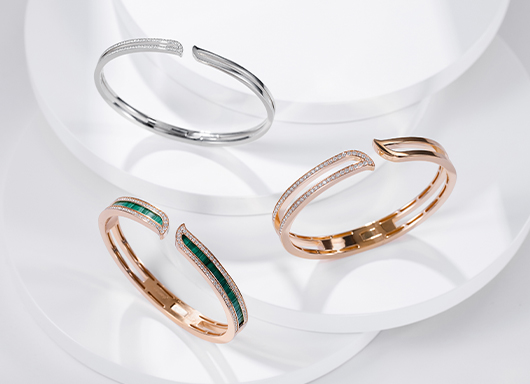 Mother's Day Gifting
Featured in this selection are our most popular pieces, each piece has a story, a message and a meaning and celebrates mothers depicted using coloured gemstone jewellery with Dome, Fireworks, Alif & Kanzi or diamond jewellery with Gaia or multi-toned 18K gold with lavish diamond embellishments with Al Qasr & Revolve.
Shop the Collection