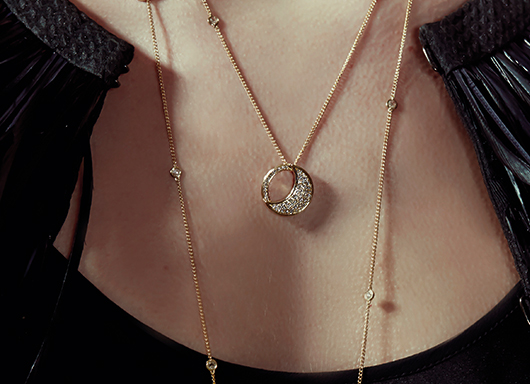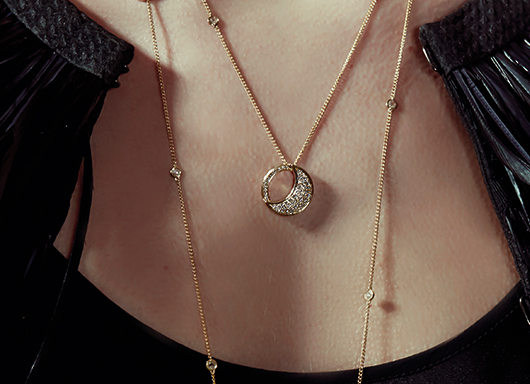 A Celestial Wonder
Qamar takes inspiration from one of most fascinating celestial wonders, The Moon. Named Qamar to reflect the name of the glowing planet in Arabic. The motifs in these pieces are a manifestation of the undeniable charm of the moon, an entity which illuminates our nights and is one of the most powerful plants in our solar system controlling tides, rains, waters, and the seasons. The lunar energy has long been associated with an element of mystery and is a symbol of femininity, enlightenment, illumination & influence. It is also the timekeeper of the lunar Islamic calendar. Qamar or the moon is almost as old as earth it has been a cosmic witness to the momentous events down below on earth, a source of wonder through time for it holds secrets unknown to humanity. A proof of miraculous divinity, marvel worthy fabulous spectacle.
Explore the Collection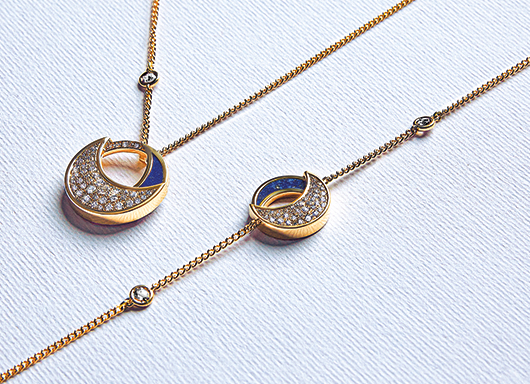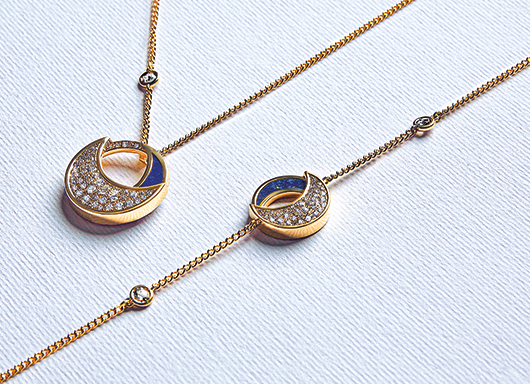 A nod to the Kenetic Jewellery
Qamar reflects the cyclical patterns of the moon and is a nod to the kinetic jewellery as the pieces feature two interlaced adjacent panels in crescent shape that transform and move to reflect the phases of the moon.
Explore the Collection
Discover
Explore Jewellery