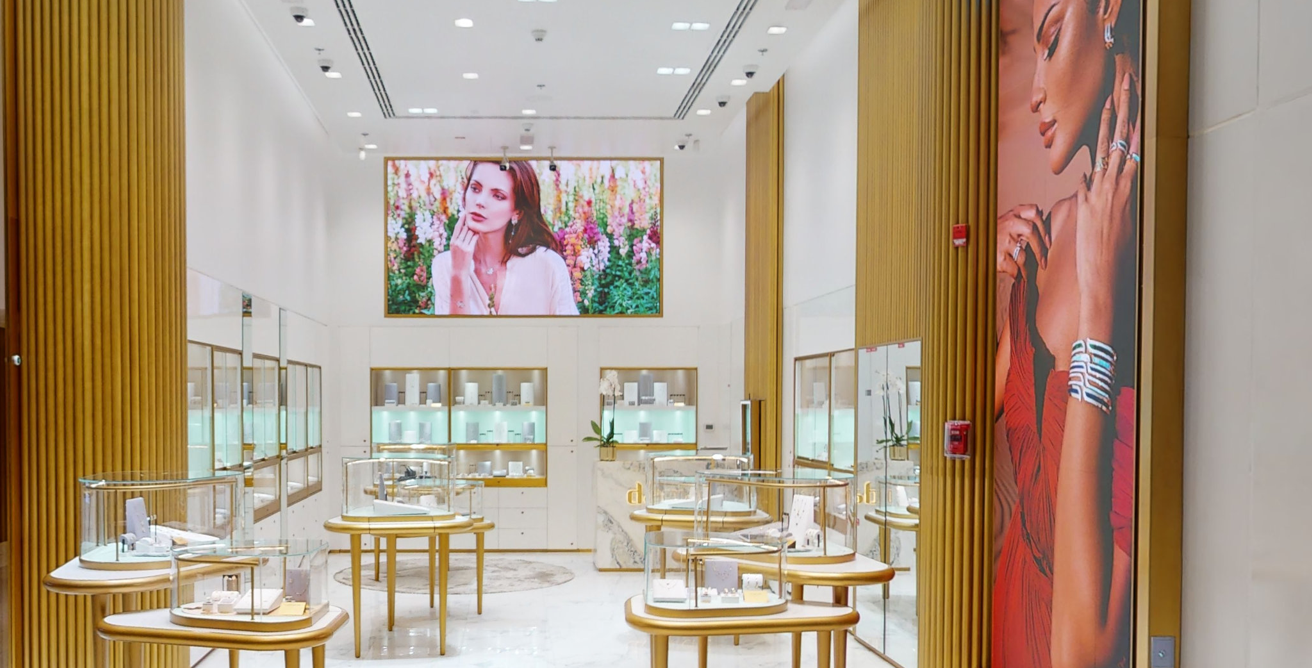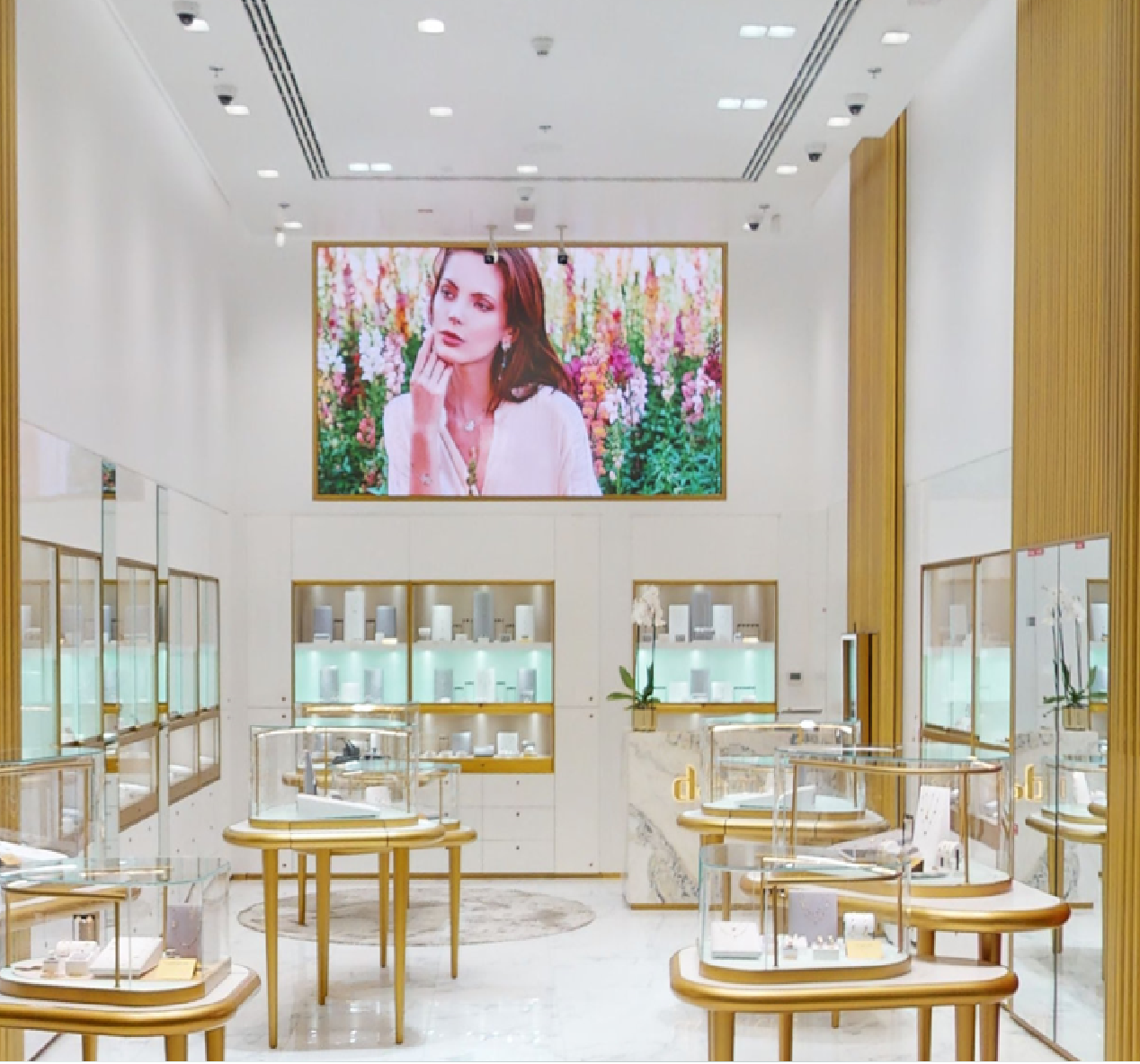 A Leader In Digital Innovation.
Damas Is The First Jeweler to Introduce Shoppable Virtual Store Tour Experiences
In our effort to stay closer to you than ever, we bring you a shoppable virtual boutique tour of the Damas Dubai Mall Millennial Boutique allowing you to experience and shop from anywhere and at any time.
As a jewellery brand from the region for the region, we continue to innovate and chart new territory to reach costumers where they are to create meaningful experiences and inspire with the most relevant and trendy jewellery pieces. Launched in 2019 Damas Jewellery was the first jewellery brand to ever offer its customers a virtual store tour of The Dubai Mall Millennial Store with an immersive fully shoppable experience. From the comfort of your home. The virtual tour provides you with an interactive step-by-step walk-through the store, accessible at any time from your phone, desktop or tablet. Now you can view, explore and buy products in the virtual store in an immersive real in-store shopping experience. Step inside to virtually explore the house of jewellery design.
---
Enter And Share The World Of Damas With Augmented Reality
We've partnered with Snapchat to launch a first-to-market AR lens jewellery experience in the region allowing you to indulge in an interactive experience to virtually discover the Damas Boutique from the comfort of your home while trying-on different jewellery pieces in a fun and immersive way using-nothing but your facial expressions to identify which pieces spark joy for you. Try it out now.