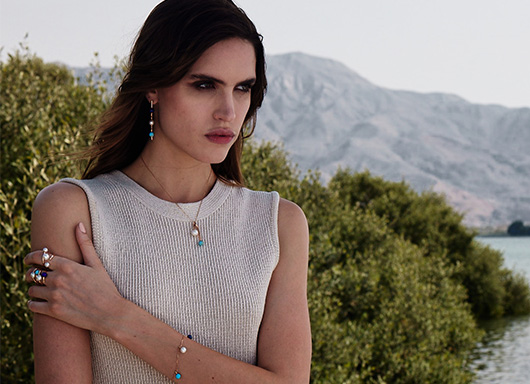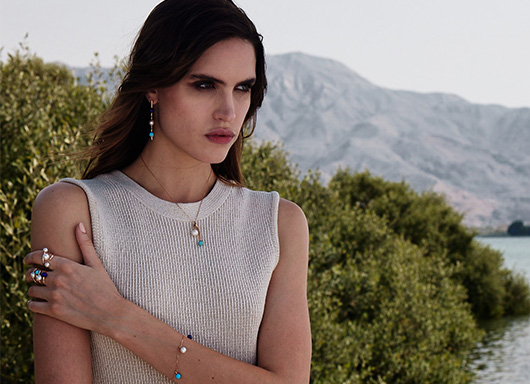 The Inspiration
The Gift of the Water
Pearls are the gift of lakes & oceans a gemstone that has been beloved for centuries and goes back as far as Cleopatra. Making Pearl Jewellery an ever-enduring adornment that will never go out of style. Kiku perfectly represents the duality of modern lines and sleek silhouettes adorned with timeless pearls.
Shop the Collection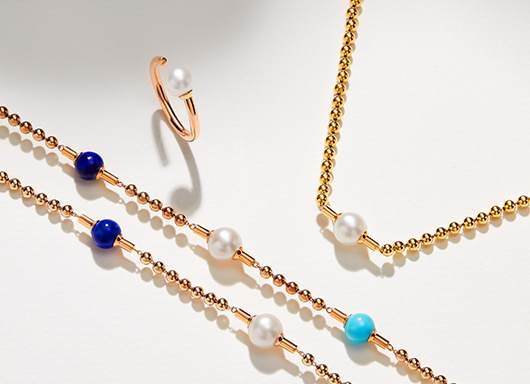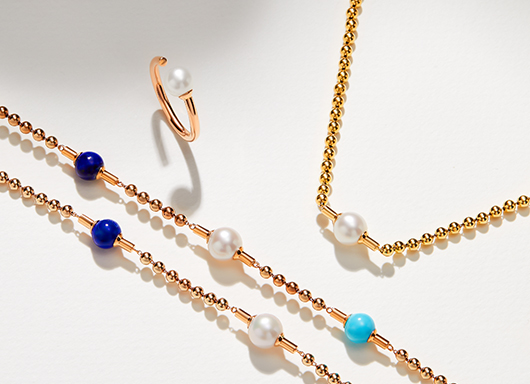 The Story
Contemporary Classicism
The jewellery pieces come in 18K gold necklaces, earrings, bracelets, rings, and bangles and feature delicate pearls complemented by the blue hues of Lapiz Lazuli and Turquoise gemstones. The collection boasts soft fluid shapes that you can stack or pair together with your favorite Damas piece.
Shop the Collection
Discover
Explore Jewellery