Lace White Mother of Pearl Diamond Bracelet in 18K Yellow Gold
Details & Description
The Lace bracelet made with white mother of pearl incorporated into gold engravings of 18 karat yellow gold, the motif finds details and inscriptions intertwined together as if it were a finely drawn painting illustrating the Lace pattern. The 15 mm motif is placed along the chain in Tin Cup design while the pattern grooves are skillfully filled with white mother of pearl, the material from which pearls are composed, known for its healing power helping with emotional balance and harmony. Placed along the bracelet chain are two single diamond studs with diamond embellishments masterfully placed outlining the motif's pattern using 0.24 carats. This bracelet is adjustable to fit most wrest sizes and measures at 7.5 inches.
More Information

| | |
| --- | --- |
| SKU | LAC-302-MP-BR-X.0 |
| Brands | Lace |
| Diamond | 0.24 Ct |
| Products | Bracelets |
| Metal color | Yellow |
| Stone | White Mother Of Pearl |
| Measurement | 7.25 inches |
| Metal Purity | 18k |
The Lace collection embodies women's' supreme elegance and their graceful fluidity using mesmerizing biomorphic, geometric patterns that represent the underlying order and unity of nature with symmetrical textures and structures reflecting women's' alluring complexity and undeniable beauty making for iconic designs that are classically and modernly prepossessing. Each design reflects balance, rhythm and symmetry making for a feminine and graceful addition to your outfit. Lace collection features delicate patterns that resemble artistic paintings that draw inspiration from the Arabic architecture with lacelike insertions illustrated by interwoven geometric silhouettes with malachite, black or white mother of pearl and turquoise creating mesmerizing contrast against the 18K yellow gold. The interwoven geometric silhouettes are made with a variety of precious stones, the protection stone, Malachite, known for its beautiful rich green colour and its absorption of negative energies enhancing well-being or with black or with white Mother Of Pearl famous for its healing power helping with emotional balance and harmony, or with the purification Turquoise stone with its heavenly colour from aqua blue to light azure green helping induce internal serenity and lifting depleted spirits. The collection is set in 18K hammered texture pure gold and expands to include necklaces, pendant chains, earrings, rings, anklets, panja, bracelets and bangles.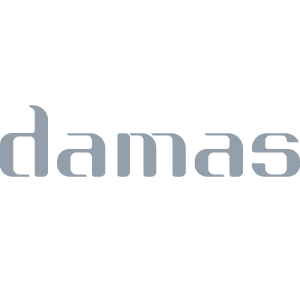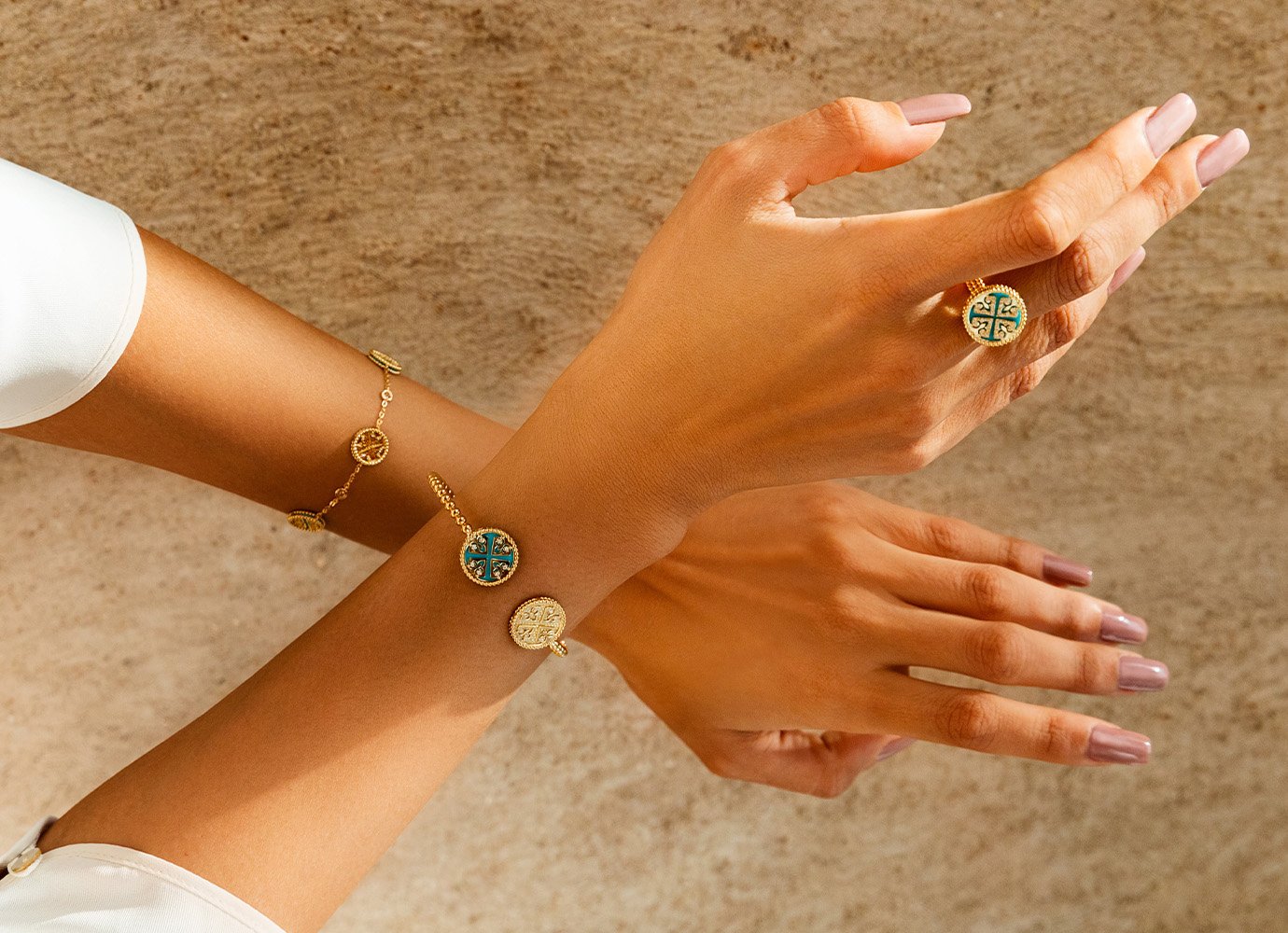 Shop the Collection
Lace
Delicate chains with an array of vibrantly coloured gemstones with blue lapis lazuli, pink opal or red carnelian while brilliant round diamond embellishments take their place around the Lace motif further elevating the design and bringing the motif to life.