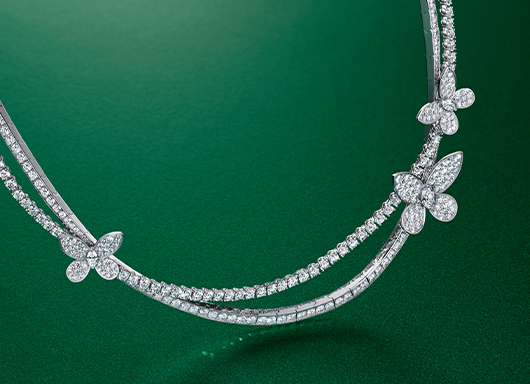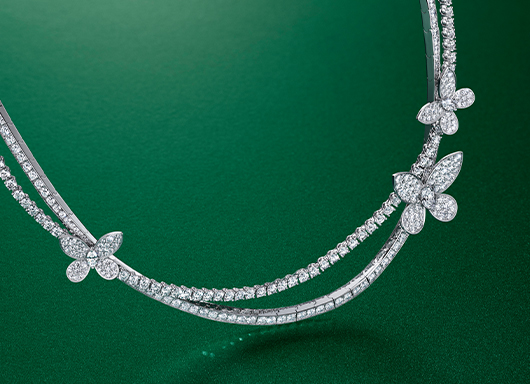 The Inspiration
Believed by many to be the bearer of good fortune, the butterfly has been an enduring influence on the House of Graff. In our Butterfly universe, each jewel is a precious snapshot in time, portraying the exact moment a butterfly settles, unfurling its iridescent wings.
Explore the Collection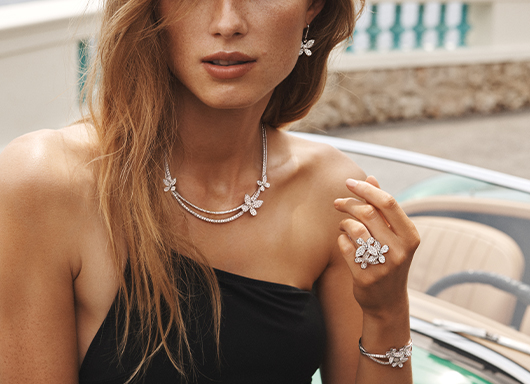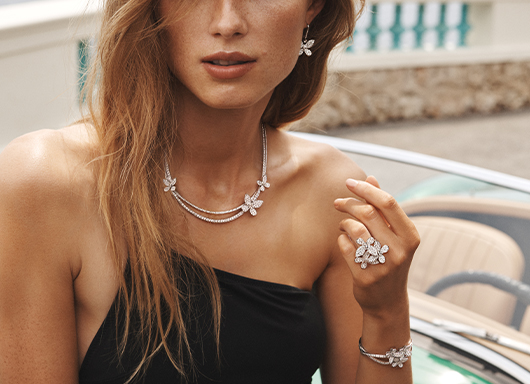 A Design Icon
Meticulously crafted to mesmerise, our designers recreate the butterfly's extraordinary silhouette in sculptural arrangements of diamonds designed to enchant and enthral.
Explore the Collection