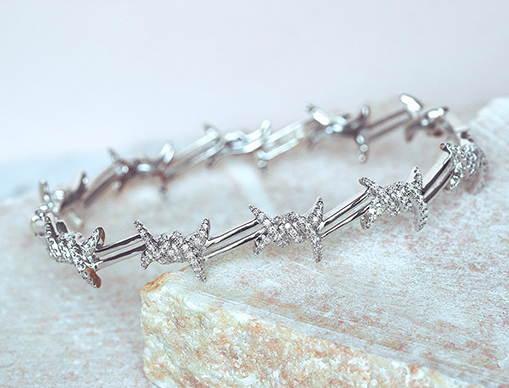 The Inspiration
Adventurous and Delicate Style
An obsession for sleek and graphic lines were shown in all Djula collections. Djula played a big part in converting the jewelry sector from its typical look allowing it to become more urban.
Shop the Collection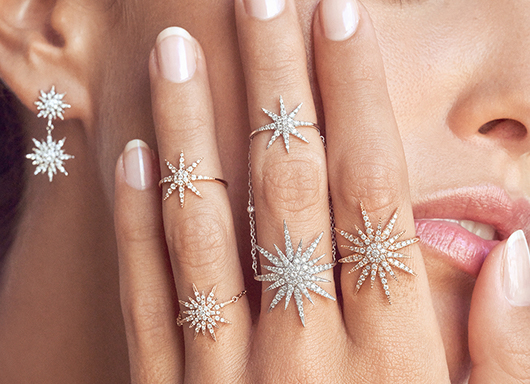 The Story
Innovative Origins
Having a visionary mentality and always thinking ahead of his time it's how Alexandre Corrot, Djula's designer and artistic director, revolutionized the jewelry industry with his creativity and his style. He broke the traditional jewelry idea by launching a glam-rock trend known as the « barbed wire » collection.
Shop the Collection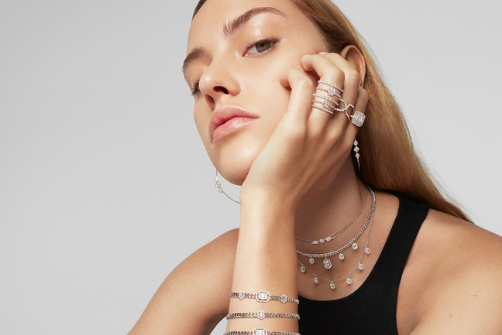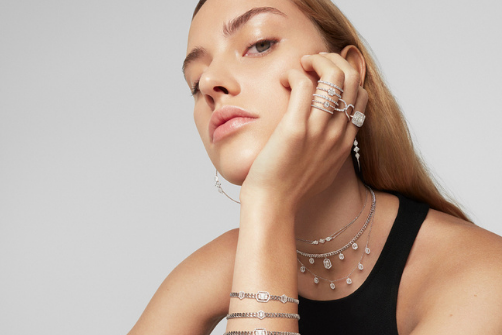 DJULA PIERCING STUDIO
Every Djula piercing is a glam-rock work of art. Djula is proud to offer customers the possibility to realize their piercings within their boutiques thanks to the talented piercing artists, turning a boutique visit into a great experience. With advice, quality and safety as the top priority.
Book an Appointment
Discover
Explore Jewellery